Kunstvlaai Festival of Independents INexactlyTHIS
>=< Amsterdam, The Netherlands




Kunstvlaai,St Nicolaas Lyceum, Amsterdam
-------------------------------------------------------------------

The presentation for Kunstvlaai: Festival of Independents 'INexactly THIS' will showcase work of 7 artists working mainly in the fields of video art and installation:
Dwight Marica (NL), Jan Robert Leegte (NL), Kiki Petratou (GR/NL), Wietse Eeken (NL), Alexis Milne (UK), Marcel Niehoff (NL), Christina Calbari (GR)
The presentation derives its inspiration from the idea of the School as an institution for learning and contributing to the individual's character shaping. By appropriating teaching and learning materials such us tapes, blackboard and computer screens the project seeks to question the role of the 'educator' and the implications it has on individual participants. The works propose how each participant, forced to operate within the framework of the learning and culture industry and negotiate elements such as power, distraction, supervision and mass consumption, can withstand these external conditions and invent strategies of resistance and critique within the format of the exhibition.

-------------------------------------------------------------------

The project and the selection of artists rely on the expressive power of individual works as well as a coherent relation between the works and with the general framework. All of the artists that participate in this project have different social and cultural backgrounds and that will generate fertile and interesting inputs in relation to the theme.
The project will present a wide rage of media (installation, photography, video) that reflects the way the artists respond to the concept and theme. Traditional techniques are used to suggest a viewpoint of the world, which is both fabricated and romantic. These reference to fairy tales and characters deriving from literature and folk tales like in the work of Wietse Eeken. New media and installations incorporate found footage and found objects with the intention to challenge the borders between experience and meaning like in the work of Jan Robert Leegte, Kiki Petratou and Alexis Milne. Christina Calbari's film strip-like blackboard intermingles childhood memories with school experiences to comment on feelings of anxiety and fears and Dwight Marica's re-contextualization of 'useless' objects opts for a new emotional functionality and memory. Whereas these works are generous to their social critique they also reveal authentic human impulses.
-------------------------------------------------------------------
Kunstvlaai: Festival of Independents 'INexactly THIS'
St Nicolaas Lyceum Amsterdam
November 23 — December 2, 2012
--------------------------------------------------------------------
Installation View: Alexis Milne, Jobseekers, 2012 (left), Dwight Marica, Untitled, 2012 (center), Wietse Eeken, Little People, 2012 (right)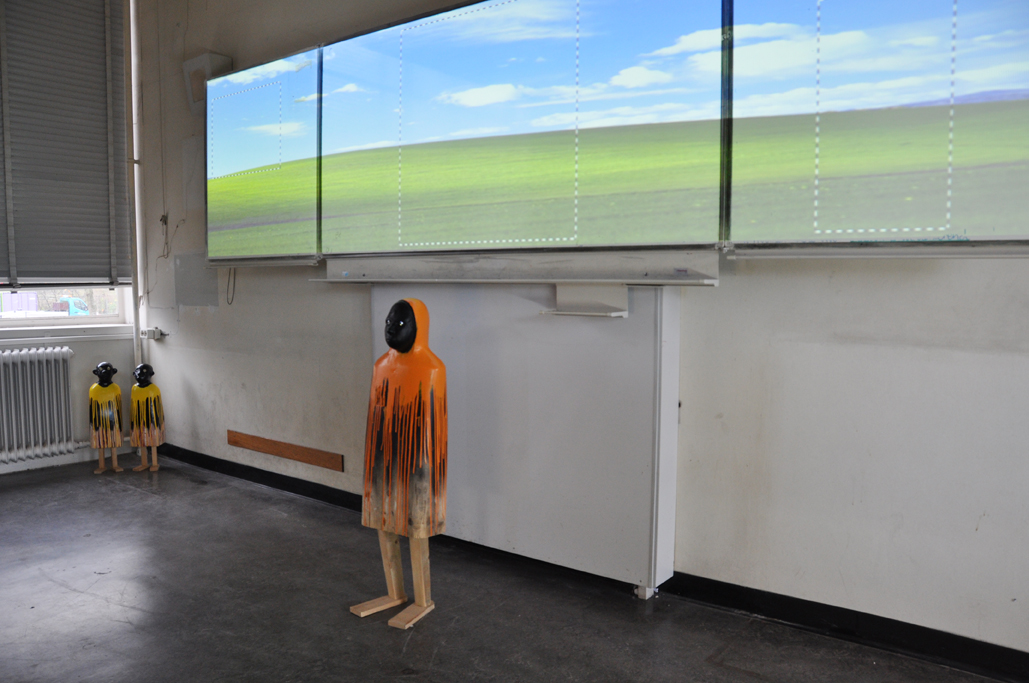 Installation View: Wietse Eeken, Little People, 2012 (left) and When it Rains it Pours, 2012 (center below) and Jan Robert Leegte, Selections in Bliss, Site Specific Installation, 2012 (above)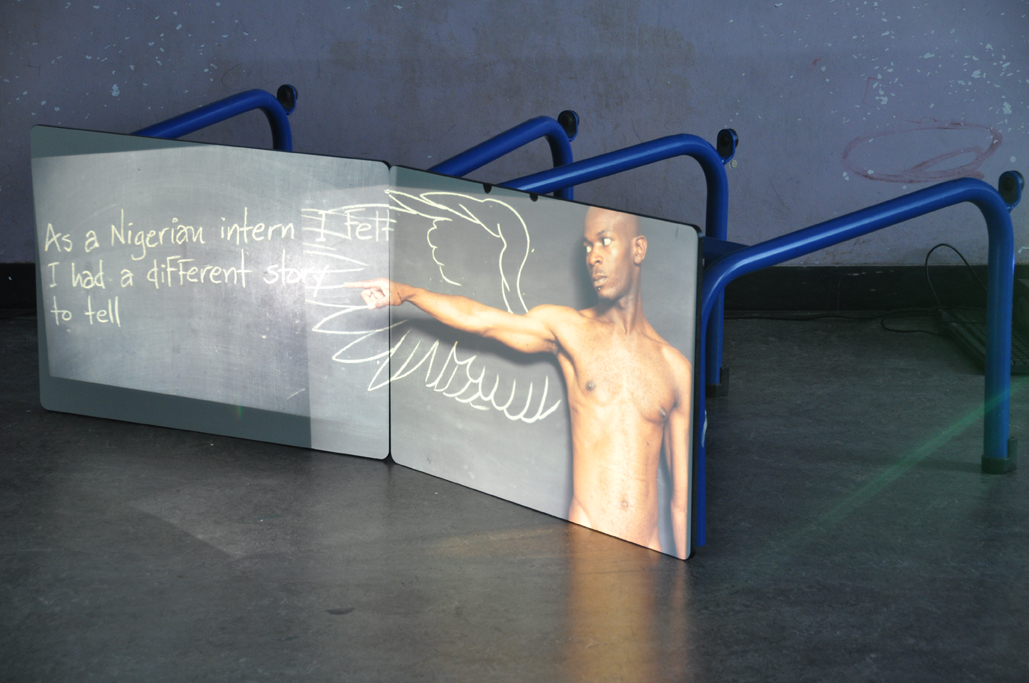 Installation View: Kiki Petratou, The Nigerian Story - A True Story, Site Specific Installation, 2012
Installation View: Kiki Petratou, I Still Hate Thatcher, Site Specific Installation, 2012 (left) and Christina Calbari, The Blackboard,Site Specific Installation, 2012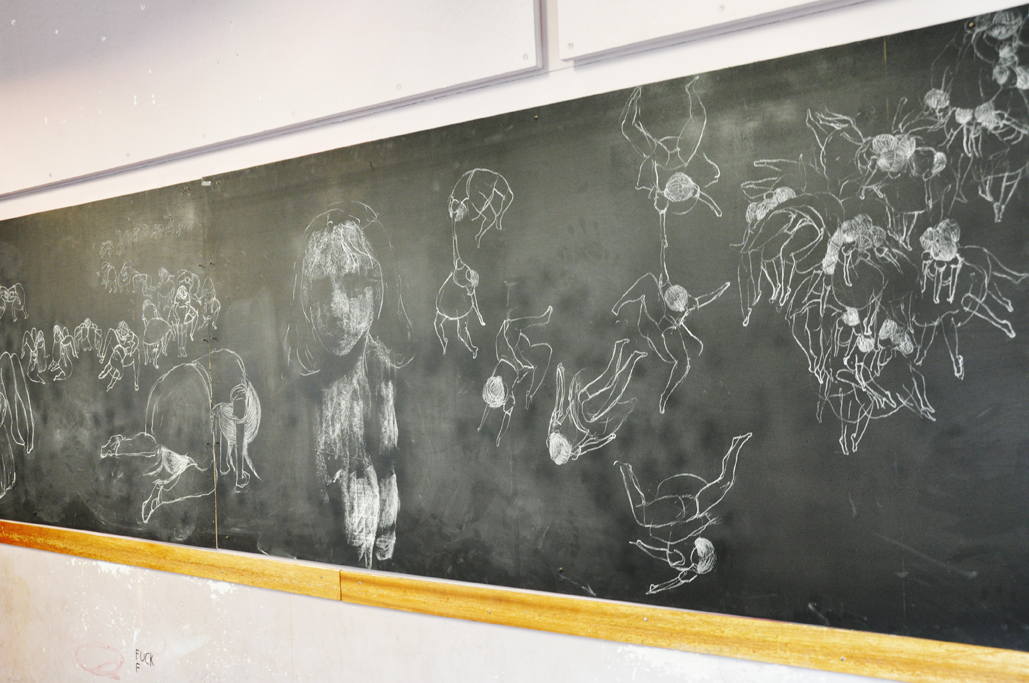 Christina Calbari, The Blackboard,Site Specific Installation, 2012
Alexis Milne, Jobseekers, Video Installation, 2012